On The Road Again exhibition is a group exhibition base on travel theme of 6 photographers, from 8th – 24th July 2009 at 2902 Gallery, it's also my very first exhibition.
Impression of Hokkaido


Impression of Hokkaido I, 1500mm x 500mm, Limited Print Edition 1/5
---
The theme of my exhibit work is Impression of Hokkaido, which is showcasing the montages work of Hokkaido. The inspiration came from the Chinese painting where the scene is the result of artist's impression with personal interpret of feeling. It allowed me to show how I see the place. I always wanted to work on body of work that move beyond the border of camera frame, it has to be presented to viewer with the vision. This give me a great opportunity to explore the alternative way of how we could see the photography work (whether or not you accept it as one). To push it further, the body of work is printed on Hahnemühle Fine Art Rice Paper to enhanced its characteristic.
I must thank the gallery for accepting the controversial work (in fact it's Gwen of the gallery that encourage me to have this done). The concept has been well received during the exhibition.
Sakura Triptych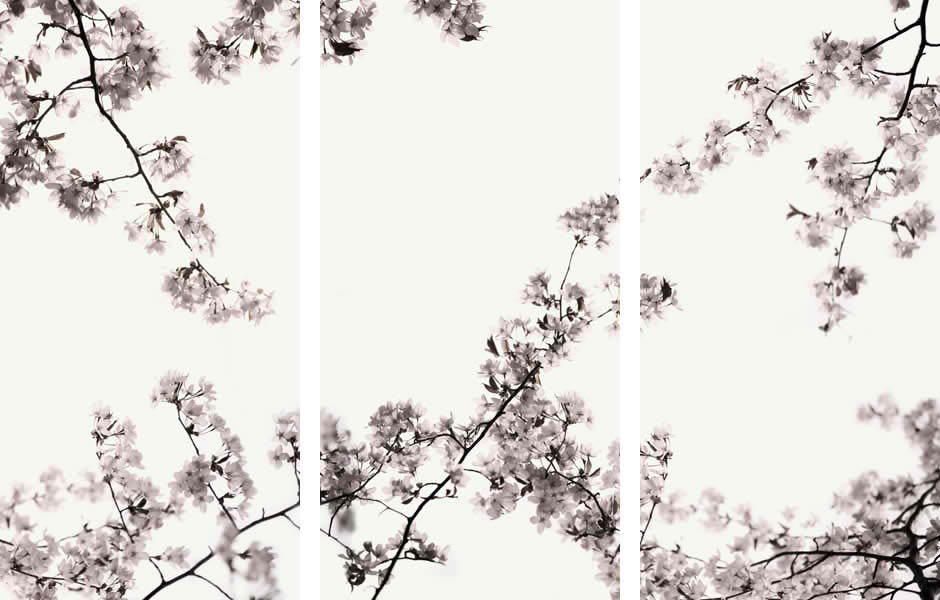 Sakura Triptych I / II / III, 350mm x 700mm, Limited Print Edition 1/5
If you are interested on the print work, click here.